◆With your close

friends
◆Precious time with your

family
◆Kids and toddlers

welcome
◆For small group up to

6 people
◆Home

party

Birthday

party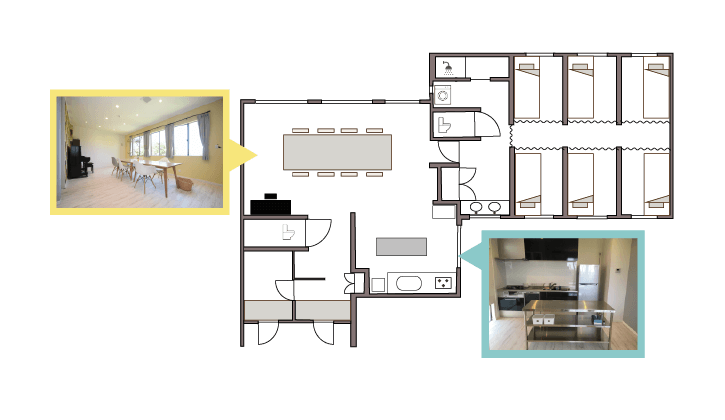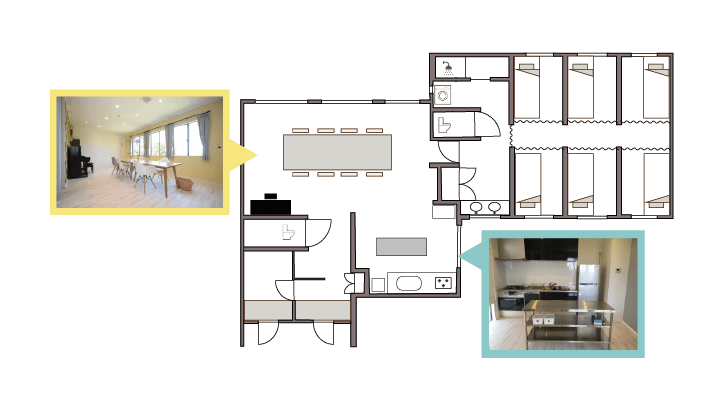 (Ex)If you want to stay on the day of 4300 yen for 4 people including you,
4300 yen × 4 people+ (6-4) × 4300 yen×50% = 21500円
◆We're so sorry that the light off time is 12:00 a.m.(midnight).
◆Even your kid is under 12 years old, if he ore she use 1 bed, we will charge the same price as an adult.
◆Co-sleeping fee is 1000 yen per night, per kid.
◆If you don't request renting out and no other people. it will be rent out spontaneously. However if you request renting out, we'll charge extra renting out fee.
◆Cancellation for all people 8 days before by 11:59 p.m., we'll charge 100 %.
◆You can change your number of people on the day. We'll charge you as the actual number.